Originally published here: https://www.turfnet.com/news.html/for-superintendents-promoting-butterfly-habitat-is-the-right-thing-to-do-r1282/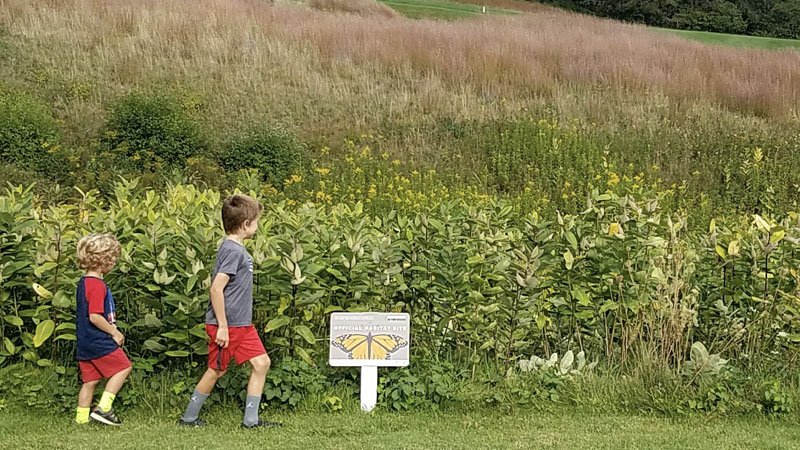 When it comes to value as a pollinator, bees are the undisputed king. They pollinate as much as 80 percent of the world's plants and nearly 100 different food crops. As much as 75 percent of the food consumed by people can be traced back to a bee making a pit stop on a plant.
Butterflies, especially monarchs, might look the part, but that fall somewhere further down the list of effectiveness. As University of Kentucky entomologist Dan Potter, Ph.D., a pioneer in the field of providing habitat for pollinators, once told TurfNet: "Monarchs are an iconic and beloved species. . . . Monarchs really don't have any economic value, and they are not important pollinators like bees. They don't really help crops in any way. . . . They are a symbol of environmental health. They're like pandas in China, or polar bears or bald eagles. What good do they do? But it's special when you see one. And we don't want to lose them."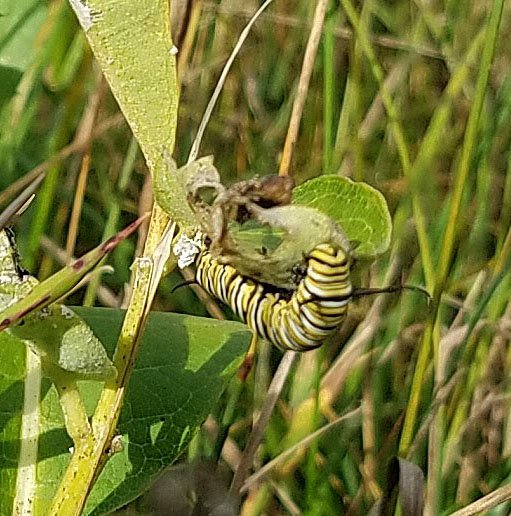 Much has changed since Potter, and his former graduate students, established the first Operation Pollinator plot in North America and the first on a U.S. golf course nearly a decade ago. Few saw the merit in establishing butterfly habitat on golf courses in those early days. Today, according to the U.S. Golf Association, as much as 70 percent of all U.S. golf courses have managed out-of-play areas. And many have out-of-play areas dedicated to pollinators.
Dale Wesselman, regional superintendent for Billy Casper Golf in Duluth, Minnesota, maintains a half-acre of milkweed and other Monarch-friendly plants at Enger Park Golf Course as part of Audubon International's Monarchs in the Rough program.
"We have 300 acres here and we manage 240 of them, so we have the acres to do a lot of initiatives," Wesselman said. "I'm not doing this just to get on the bandwagon. I'm doing it because I like walking the golf course and seeing butterflies."
Some of the other butterfly-friendly plants at Enger Park include black-eyed Susan, coneflower and butterfly bush. When establishing out-of-play areas, Wesselman can't plant just anything in Duluth, where sub-freezing temperatures often is the norm for five months.
"Even things that can grow in Minneapolis won't survive the winter in Duluth," he said.
"We planted from locally harvested native plugs so we know it survives here."
From those plants, he harvests seeds to start new plantings from that native population.
Alden Maddocks has established two areas for Monarch habitat at Ekwanok Country Club in Manchester, Vermont, where either he or his father, Ted, now the club's general manager, have been superintendent for the past 25 years.
The younger Maddocks' commitment to environmental stewardship at Ekwanok, an 1899 Walter Travis design, was renewed while researching old photographs to piece together a presentation for a committee meeting in the winter of 2015-16. That's when he discovered a 1903 image that promoted natural area on the course as "the largest natural waste area in American golf."
At that time, the club was going through the Audubon Cooperative Sanctuary renewal process when a member coordinator involved in the program mentioned Audubon had recently started its Monarchs in the Rough Program and there was milkweed already growing on the course anyway, so . . . .
"When I saw that photo from 1903, I just decided to go with it," Maddocks said.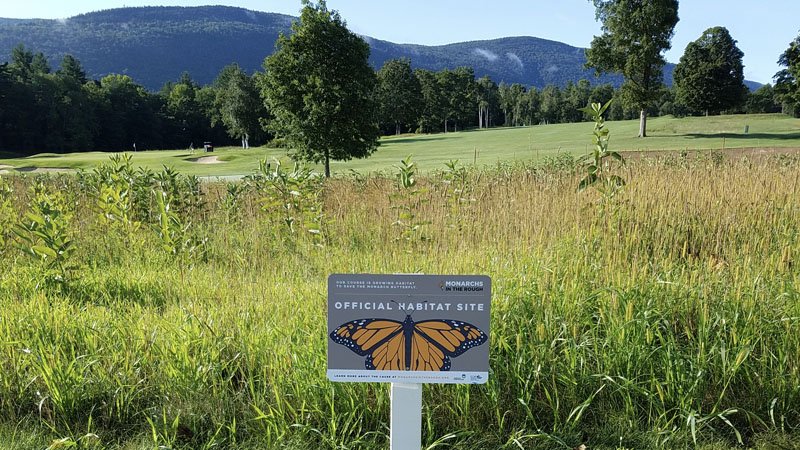 While promoted as pollinators, butterflies aren't very effective at that, but helping promote their population seemed like the right thing to do, Maddocks said.
While adult monarchs can drink the nectar of many plants, they eat only milkweed during the caterpillar stage of their lifecycle and need the plant to lay their eggs. Each fall, monarchs throughout North America begin their migration to a mountain forest in Mexico barely 70 miles wide where they spend the winter. Their habitat, according to the National Wildlife Federation, is disappearing at such an alarming rate it is estimated that their numbers in North America have declined by as much as 90 percent over the past several decades.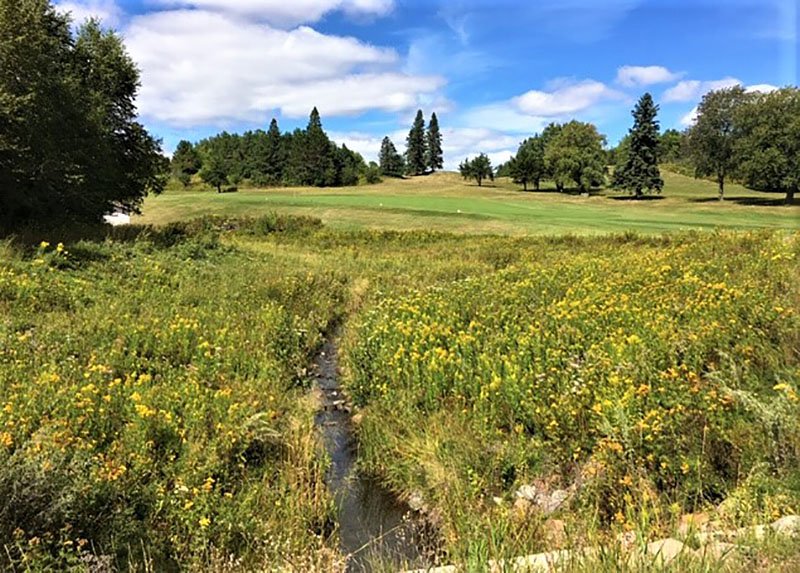 "They don't really do anything, but they are a good sign of a healthy environment in general," Maddocks said, echoing Potter's sentiments. "Members enjoy the idea of helping the environment, using less pesticides and water, and helping the monarch population is a bonus."
Both Ekwanok and Enger Park have established BMP programs that make it easy to be Monarch friendly.
"We've established a small area behind the No. 11 green that is about 4,000 square feet and an area surrounding No. 11 tee complex and the No. 14 tee complex," Maddocks said. "We use minimal herbicide in there. We already had milkweed here, and we used to hand pull it three to four times a year."
A native of Iowa, Wesselman spent a lot of time outdoors as a child on his grandparents' farm. He spends a lot of his free time as an adult outside, too, hunting and fishing. His appreciation for everything outdoors extends for his programs on the golf course.
"We don't use any insecticides here. They're not necessary because of the winters," Wesselman said.
"Ten years ago, nobody even thought about Monarch butterflies. I remember as a kid, I used to see tons of butterflies. Now, I rarely see them like I did when I was a kid."